At Upper Nidderdale Primary Federation, we will all approach everything we do in the CHAMPS way, help every child flourish into a caring, confident and resilient young person who has a love of learning and:
Chooses the right way and takes responsibility for their own actions
Honest in everything they do and shows compassion for others
Achieves the best they can with the talents they have and develop their wisdom
Manners shown to everyone and treats everyone with respect
Perseveres when situations are difficult and shows courage when they are challenged
Safety and knowing how to keep safe on and offline to ensure that everyone is kept physically and emotionally safe. This shows the special relationship we have with each other, where as a community, we look after each other, keeping each other safe – Koinonia
As part of The Upper Nidderdale Primary Federation, we benefit from being part of an outward looking organisation that seeks opportunities to learn collaboratively, accessing specialist teaching beyond an individual school's scope. This enables us to deliver a broad and balanced knowledge-based curriculum, where children's ability to know more and remember more is built upon a sequenced and systematic building of knowledge; stimulating enquiry and the seeking of new knowledge.
We hold reading at the centre of our curriculum, with our primary intent to create fluent and passionate readers through a whole school reading culture for both children and adults.
Our weekly RE sessions enable children to know that they are of immense worth and that they can make a valuable contribution to their school community and the wider world. They also learn that they have the right to develop their personality and talents and are able to live a full and decent life; helping to promote their independence and resilience, so that they can keep themselves mentally healthy.
We promote an inclusive, welcoming and safe school community that meets the needs of all pupils and adults, irrespective of age, disability, gender, race, religion or belief, sex or sexual orientation.
Most importantly, we are a family – in each of our unique schools and together as a wider community. We will know each child well and treat them as an individual. Everyone here has a part to play and everyone here is special.
Through our vision work, we spent time identifying parables that would link with our school vision. We decided upon the parable of 'The Lost Sheep'.
This parable links in a truly wonderful way with our school vision. At our Federation, we all hold the vision of being one family that would support and care for everyone. We always show support and care for others even when things may be challenging.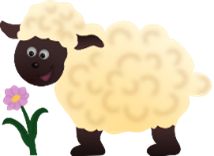 Further reading about how we developed our Federation vision …
Below, is the story of how our school vision was created. Please take time to read our vision journey and if you have any questions, please do come and ask. If you would like to help shape our educational journey, through our school vision, then there are many ways to do this ranging from joining our Governing Body to joining our 'coffee and chat' sessions.
Where it all began:
At each of our schools, we have a unique, rich, and long history of being a local school within Nidderdale. We have a fantastic connection with our local churches and other community organisations. Through the years, each school has gone through many changes, since their creation circa 1880, but one thing has always held true, we exist for our children, who come first, and this is something that we all hold true. 
Our schools have always had a supportive parent community that wish for their children to excel in all aspects of life, which intertwines with the staffs' philosophy of helping children to flourish into a caring, confident and resilient young person who has a love of learning.
Our school vision has been chosen by all in our community through many weeks work and discussion.