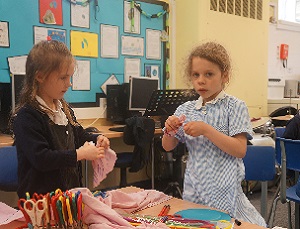 Until 5.30 Monday to Thursday for children from Nursery to Year 6
Run by Mrs Wilshaw, our After School Club (St Cuthbert's only) starts with time to complete homework followed by a drink and snack.
The evening ends with activities outdoors or indoors including sports games, construction, crafts, baking, free time and a limited time on the computers.
After School Club Charges
Our charges are to cover the cost of staffing, provisions and any small profit made is invested straight back into extended school provision.
£5.00 3.30 – 4.30 including a drink and a snack
£8.00 3.30 – 5.30 including a drink and a snack
Child care vouchers can be used for this service through your employer.