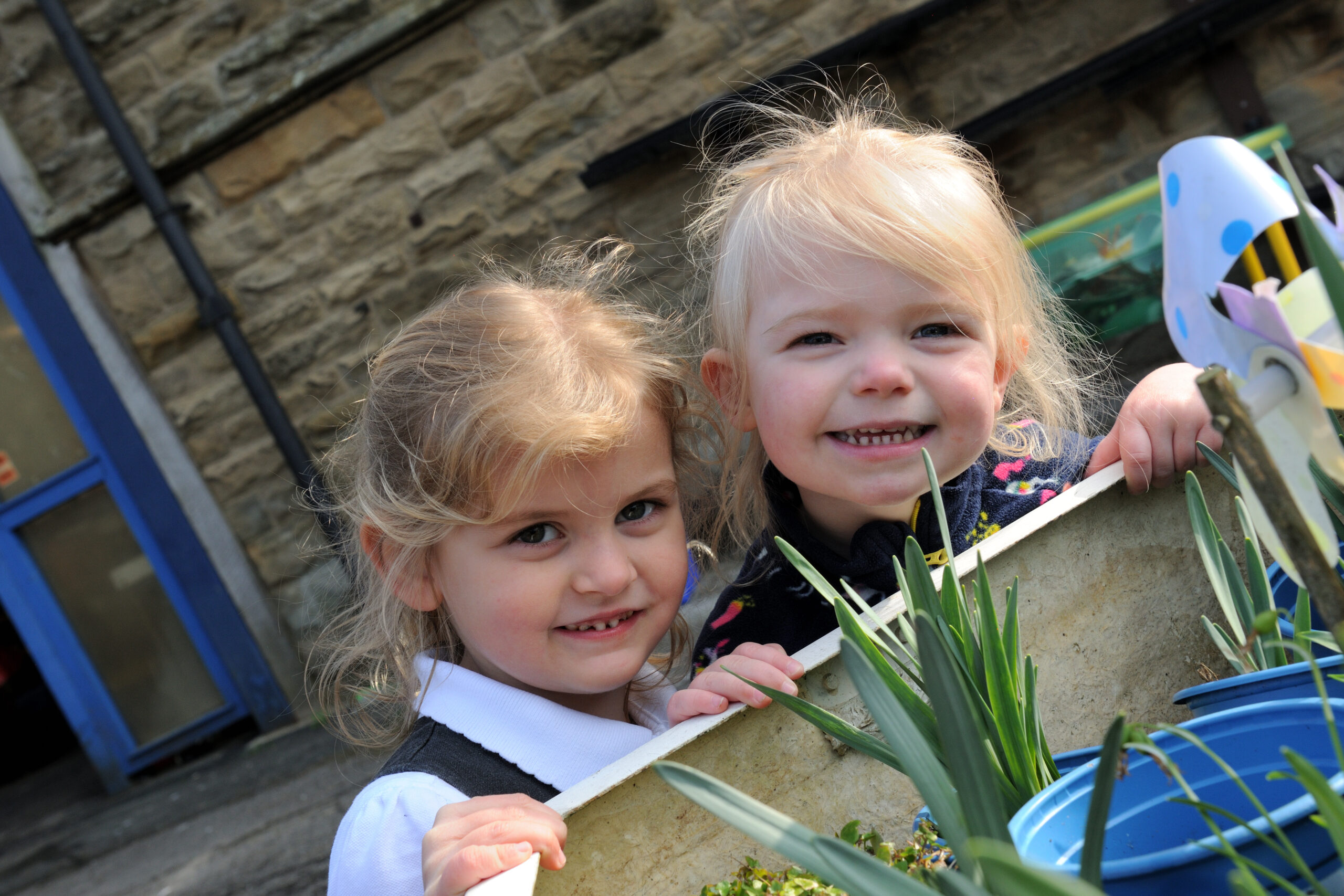 Our Federation Nursery is based within St Cuthbert's School, a beautiful Victorian building in the heart of Pateley Bridge.
Nursery represents an important stage in a child's development, where they establish the foundations of their learning, and memories are created.
Our staff offer a child-led approach to learning, working closely with children to use their interests to further their learning and personal development through play.
Our setting reflects our ambitious and varied curriculum. We have areas in which to develop language, imagination, and relationships, including opportunities for play in sand, water, small world and more. We also have a fabulous outdoor area.
Ofsted visited our setting in October 2022 and commented that – Nursery and reception children benefit from wonderful provisions where they 'learn and play happily together' 
We use an app called Seesaw, which allows you to be part of your child's learning journey at our nursery facility. Seesaw is your child's individual learning journal and it is used to record photos, observations and comments, building up a record of your child's experiences inside and outside the classroom during their time with us, and this is shared with you as their parents/carers.
We welcome children from the age of three, and are an Early Entitlement registered setting. Please contact any of our schools for more information about the funding that is available (15 or 30 hours, depending on your personal circumstances).  
We can offer flexible hours and sessions to suit your working pattern and needs. Please call us to discuss if this is required.
Our standard sessions are:
AM – 9:00-12:00
PM – 1:00-3:30
Lunchtime – 12:00-1:00
We understand that finding the right nursery care is an important decision for a parent/carer to make and so we welcome families that would like to have a look around the setting before making that decision. If you would like to make an appointment to visit, please telephone the office at St Cuthbert's on 01423 711440.